Many councils are doing incredible work for their local communities in the face of the COVID-19 crisis. That inspirational work should be celebrated. The Office of Local Government wants to hear from councils to share their success stories and acknowledge the contribution of individual teams and staff members.
If you have a story to tell, please send a 200-300 word description, a photo and any relevant links to media@olg.nsw.gov.au.
Good news stories from councils
---
Blue Mountains City Council's Good Neighbour initiative keeps community spirits high
Good relationships can transform communities, and knowing your neighbours is not only important, it makes us safer and can help prevent loneliness, isolation, and depression. This is even more relevant now than ever during COVID-19.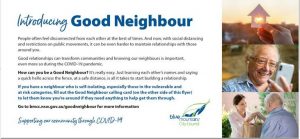 That's why Blue Mountains City Council (BMCC) recently launched its Good Neighbour initiatives. Good Neighbour is a way to help the Blue Mountains community safely maintain connections, or build new ones, with their neighbours during this difficult time.
BMCC's Good Neighbour Calling Card provides members of the community with an easy and safe way to reach out to neighbours who are self-isolating due to COVID-19 and let them know help is always not far away.
BMCC has also launched two other Good Neighbour projects designed to provide essentials and wellbeing support to the most vulnerable members of their community.
Seniors and people with disabilities living in the Blue Mountains who are self-isolating due to COVID-19 can now receive emergency food boxes thanks to a partnership between BMCC and the Rapid Relief Team. Council is also delivering books and DVDs to vulnerable members of the community as part of the Blue Mountains Library Pop-up Library @ Home service.
More information about BMCC's Good Neighbour initiative is available here.
---
Northern Beaches Council's Library2U home delivery service during the COVID-19 crisis
Northern Beaches Council's initiative to replace traditional library borrowing with a new personalised Library2U home delivery service has soared in popularity since its kick-off.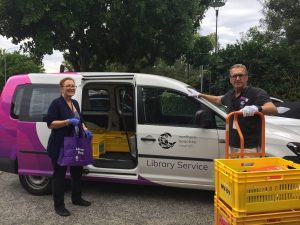 Despite the closure of its six local libraries, demand for the service has never been greater.
Since starting on April 1, more than 6500 items have been safely delivered through a non-contact program to local residents, with demand growing daily.
Members either choose their own items online or request staff to select items on their behalf.
Safety protocols include a drop and go delivery system, five-day quarantining of returns and phone calls focused on a wellness check before arranging for the pickup of items.
Demand has been so great that staff from various service areas closed due to the impact of COVID-19 have been reassigned to deliver the thousands of books to people at home during this crisis.
The feedback from the community and other council library services has been overwhelmingly positive, and the learnings from the program has been shared with several other councils now starting their own Library2U service.
Northern Beaches Council is continuously looking at innovative ways to serve the community, and Mayor Michael Regan believes the Library2U service will be invaluable during the current pandemic.
---
Liverpool Plains Shire Council leaps into action to help vulnerable members of the community
Liverpool Plains Shire Council (LPSC) management team moved quickly after the pandemic to develop plans to deal with issues arising from the COVID-19 crisis.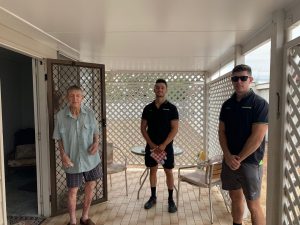 It was identified that many of the Shire's community volunteers who normally provide services such as Meals on Wheels are themselves in a more at-risk age bracket and that there was a duty of care to protect them.
Council redeployed staff affected by closures in other areas of operation to provide additional assistance for the Commonwealth Home Support Service Program team, as well as volunteer organisations that support the vulnerable in the Shire community.
A lot of the people serviced are housebound and require staff to enter their homes, while practising social distancing requirements, to protect both the resident and Council staff.
Additionally, LPSC has developed a Register of Vulnerable People, who and where they are and their requirements. These initiatives have received a very positive community response.
---
Bellingen Shire Council connects residents to crucial support networks
The Bellingen Shire Coronavirus Pandemic Response Group has been instrumental in the creation and implementation of many local community initiatives. This group is facilitated by council and made up of support networks and representatives from the following groups which were all established in response to this crisis:
Bellingen Shire Council – essential service provision, supporting resources for the Shire Pandemic Group, Leadership and Facilitation, focus on mental health and wellbeing of staff.
Clinical Action Group– consists of representatives from the medical and health profession within the Shire – primary objectives are the operation of the Bellingen COVID-19 Clinic which was self-funded by local doctors and commenced testing over one month ago
Neighbourhood Care Network – As a result of the key learnings gained from weekly zoom meetings with Oxford City Council in the United Kingdom, council was able to establish a Neighbourhood Care Network early which we modelled on the Oxford City Council initiatives and their advice to gather data early. The Neighbourhood Care Network (which will now be incorporated) now has over 500 people registered as needing support or offering support, as well as over 100 neighbourhood coordinators who have taken on up to 50 dwellings in their area.
Business Support Network– consists of representatives of the three Chambers of Commerce in the Shire working with council and is supporting businesses at this tough time. It has established a Business Information Centre (the currently closed Visitors Information Centre) and a phone hotline where business can find support for government grants, adaptation advice, peer support and the like.
Services and Support Action Group– lead by local service providers supported by council and various service agencies, this network provides support to those needing access to financial assistance, job related enquiries, as well as mental health, domestic violence, and youth support.
To serve as a location and support base, the Bello Youth Hub was repurposed to become the Pandemic Response Hub.
The group has established a website to support the community and bring information and support together on one platform. The Bellingen Shire Connects website (www.bellingenshireconnects.com.au) brings together, in a coordinated manner, all the information, activities and support provisions of the Pandemic Response Group in a user focused fashion.  This website was developed in 72 hours over a weekend by three council staff and one volunteer community member and went live the next week.
A central point of contact was also needed, and so the Bellingen Shire Connections Centre was established to provide one phone number for anyone in the local community to call about any support they need.
To bring all of this together in a collaborative way, a shared software platform has been implemented across all of these groups (including the Clinical Action Group) allowing one platform and one source of information for those needing support, offering information on what is available and in what format they are currently available in.
---
Port Stephens Council spreads kindness amid the pandemic
To help capture and share feel good stories, Port Stephens Council have started a Kindness Project to spread a 'kindness pandemic' across the region.
The Kindness Project is an online sharing portal to foster a sense of togetherness through Council's immediate community wellbeing response, helping the public to share how they are staying connected and supporting others during self-isolation and social distancing.
With over a thousand views already, there have been some amazing stories from across Port Stephens of people coming together online, helping each other find new ways to connect and capturing as many of these ideas as possible.
We all know kindness is contagious and together these stories will help to share some positivity and solidarity of people helping one another during these tough times.
Click here to see some of the great stories of staying connected and supporting others. media@olg.nsw.gov.au.
---
Wollondilly ahead of the curve as it leads the community and its people through the pandemic
As an organisation, Wollondilly Council reacted very quickly to Covid-19 in relation to how they work as individuals and they continue to provide essential services to the community in this 'new normal'.
Council now has more than 200 staff working remotely each day. Meanwhile, operational staff have continued to deliver services essential for the community, adapting to the current climate with increased physical distancing and other safety measures.
The team are using a variety of online platforms to keep communicating and engaged with one another, including Microsoft Teams and Zoom. To date council has engaged in more than 1100 meetings, sent almost 50,000 messages, and made more than 4300 voice calls via Microsoft Teams alone. Council now conducts all team meetings, all staff meetings, committee meetings, community forums, Local Planning Panel Meetings, staff learning, health and wellbeing channels digitally.
On 2 April council staged its first online Council meeting, which was held in order to pass a vital Business Support Package as part of a compassionate community support program to help Wollondilly businesses who have been hit by the COVID-19 crisis. The package includes an initial $750,000 investment in support initiatives.
Council have also embraced the opportunity to innovate and improve its services to the community. Examples include:
Creating its first ever Wollondilly Council eNewsletter, which is particularly important as local news publications have ceased printing
The Dilly Wanderer Facebook page features live-streamed children's activities such as playdoh making and an Easter cookie demonstration. It has shared useful gardening and craft activities each day to keep children of all ages occupied
The library staff have continued to build a fan following for their children's online Story Time sessions and are continuing to share some great educational resources for all ages
Moving to an Online Planning and Development Portal which enables online DA lodgement and tracking.
Automating its on-site sewage management services.
Adopted the Local Government (COVID-19) Splinter Award
Formed a Critical Incident Management Team (CIMC) for weekly meetings to consider its response to the COVID-19 pandemic and discuss government advice or directions and/or public health orders
---
Blayney Council launches social media giveaway competition to spread positivity
Blayney Shire Council is working to spread awareness to stay at home and practice social/physical distancing but are also looking to find some positives in the current situation, encourage a positive state of mind and support local businesses.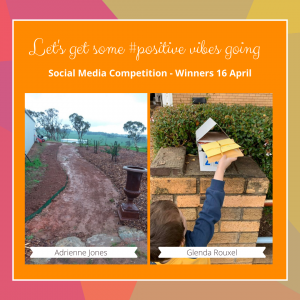 Blayney Shire Council is running a social media competition where you can win one of two $50 vouchers to a takeaway business in the Blayney Shire every week.
The idea is for local community members to share at least one positive from the current quarantine situation, whether it be a garden that they have had time to build, the knitting they have done, or the extra time you have had with your family, and take a photo or video and post it on Facebook.
At 4pm Thursday each week two winners will be drawn out of a hat.
Residents can enter in the competition by posting their positive photo or video on Facebook and use the hashtag #positivevibes and tag @blayneyshirecouncil OR email to council@blayney.nsw.gov.au with subject Positives Vibes.
---
Libraries across the State innovate to serve their communities
Bathurst Regional Council is one of many libraries to have adopted innovative initiatives in response to COVID-19.
The council introduced live story telling within 24 hours of the library closing its doors. Staff immediately set up a makeshift studio in the children's area and began streaming to both regular and new attendees in their normal timeslots. The very first post had more than 2,600 views.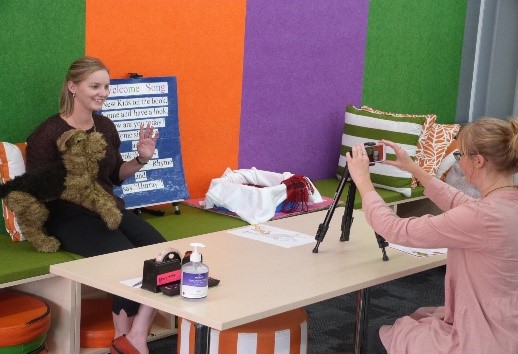 The council has also started a virtual school holiday program including a scavenger hunt, coding, and online yoga sessions, developed a Homework Help webpage, and maintained its home library service.
Libraries were among the first council venues to close as COVID-19 restrictions began.
Many councils have increased online services and activities including partnering with the State Library of NSW to provide access to eBook platforms. Council staff are offering home delivery services to elderly or vulnerable people while maintaining appropriate social distancing.
For less vulnerable residents, many councils are offering click and collect options allowing items to be picked up from outside their respective libraries, as well as sanitising items between clients.
Many councils have also waived fines or extended the loan period.
These are extraordinary efforts by councils in extraordinary times to assist communities and to keep staff employed.
---
Councils successfully redeploy staff
Councils are successfully retraining and redeploying staff to maintain their employment and community services.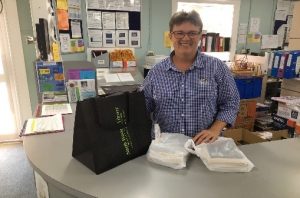 For example, Lismore City Council has successfully redeployed 11 staff from its recently closed gyms and pools. These staff members have been retrained as traffic controllers, ensuring they are still earning an income amid the COVID-19 uncertainty.
This successful redeployment has reduced the costs associated with hiring external contractors while allowing the council to retain staff from key areas of its business.
Wagga Wagga City Council has successfully redeployed staff to cook meals for vulnerable people in a commercial kitchen. These retrained staff are cooking 150 meals a day and sending them to care agents to deliver to those who need it most.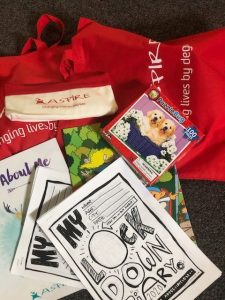 Gilgandra Shire Council has redeployed staff from its gym and heritage centre to provide essential services and support to people who need to stay at home.
One such initiative is Meals on Wheels, which are now being delivered by the council's redeployed staff and younger volunteers in the community.
The council is also providing:
a delivery service supplied by local supermarkets, butchers, and pharmacies to minimise the risk to elderly and vulnerable people
picking up and dropping off books and resources from Gilgandra library, and
working with the local schools to develop and distribute education packs.
The team is also working on a new Pen Pal program to connect residents of the Gilgandra Lifestyles aged care facility with younger people.
---
Port Macquarie-Hastings Council's digital team commended for quick response
Like many councils across NSW, Port Macquarie-Hastings Council acted quickly to provide remote access and allow as many staff as possible to work from home.
Through a process of identifying critical business roles over two tranches, within a three-week period Council's Digital Technology (DT) team managed to set-up 315 staff to work from home.
For many people working remotely was new and challenging. The DT team set up a series of online training sessions over a two-week period. The team has also organised ongoing training for staff to cover various systems used by the council.
This has been a monumental effort by the DT team in supporting staff from across the organisation. Their efforts have not only allowed the organisation to continue to serve its community and provide ongoing work for the staff, it has also changed the way staff work within the organisation, which will last well into the future.
---
Bathurst Regional Council keeps its museums alive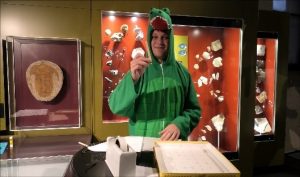 Bathurst Regional Council manages a range of high-quality cultural facilities including the Australian Fossil and Mineral Museum, National Motor Racing Museum, Chifley Home and Education Centre and the brand-new Bathurst Rail Museum.  All these museums were closed to the public as a result of COVID-19.
Since this time, staff from all four museums have been working on a range of projects that include collections management, photographing, condition reporting and updating databases, as well as cleaning objects and the various displays inside the museums.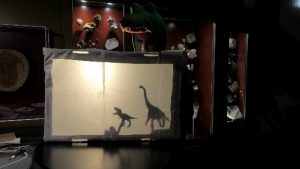 Council staff have also been working on taking their museums outside the walls to the general public.  Their character, Dom the Dinosaur, has been targeting preschool audiences and reinforcing key messages to encourage social distancing and hand washing, as well as providing fun activities to keep them busy at home.
Staff are also taking photos and posting their favourite objects and stories from their museums using social media platforms.
---
Clarence Valley Council's From the Couch website helps support local food businesses
Clarence Valley Council's Community and Industry Engagement staff have created a website promoting local businesses offering takeaway and home delivery food options.
From the Couch supports local businesses and families by providing them with an online one-stop-shop for takeaway food, groceries, fresh produce, home and lifestyle stores, and places to buy online gifts.
Council staff have put together a list of places in the Clarence Valley that the community can access while in self-isolation or social distancing.
From the Couch recorded 5264-page views and 3692 unique views in its first three weeks.
In addition, the council is supporting its local businesses with Personalised 1-1 Business Support and the Clarence Valley Grant Finder.
Personalised 1-1 Business Support offers a dedicated small business specialist and involves a 1-Hour Zoom call to establish a plan and priorities for the next few months and ongoing support in the coming months at the council's cost.
Clarence Valley Grant Finder provides a comprehensive list of grant and funding opportunities available to local businesses, community groups, not-for-profit organisations and individuals.
Further information on these council initiatives is available here.

---
Randwick City Council provides Neighbour Cards to foster community spirit and wellbeing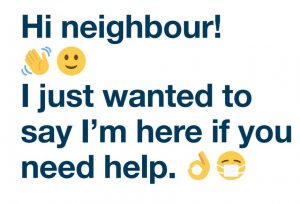 Randwick City Council has produced a community care card that allows members of the local community to easily check-in on their neighbours.
The Neighbour Postcard is a specifically designed card for people to have on hand if they're worried how their neighbours are coping, or if they just want to say hi and don't have their contact details.
The card encourages and supports a strong sense of community by helping people to help each other.
The Neighbour Postcard can be printed from the council's website. Residents can also ask the council to post them some cards free of charge.
---
Singleton Shire Council improves workplace comfort for frontline healthcare staff
Staff at Singleton Public Library have answered the call from a local doctor by harnessing cutting-edge printing technology to create bands that make wearing face masks more comfortable for healthcare workers in the COVID-19 pandemic.
Utilising the library's 3D printer, council staff have printed and donated more than 50 ear guards – a piece of plastic that stretches across the back of the head and secures the two mask straps, alleviating pressure on ears and allowing healthcare workers to help patients in more comfort.
---
Tenterfield Council installs 'soft barriers' to reduce vehicle costs
Tenterfield Shire Council has devised a solution to continue council operations and save money in the face of COVID-19.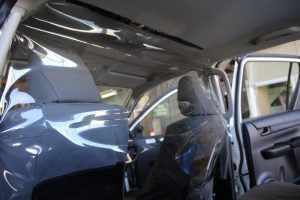 The council has installed 'soft barriers' in their fleet of vehicles, providing added protection for staff when two people are travelling together to carry out their duties.
"It is expensive and inefficient to assign one car per person, and this approach is easy and cost effective," Tenterfield Shire Council Chief Executive Terry Dodds said.
"The soft barriers are absolutely air-tight and have a failure mechanism so in the event an airbag goes off, it doesn't cause a problem. "
Mr Dodds said the soft barriers leave no marks, holes, or signs of any modifications once they are removed, making them an ideal addition to council vehicles during the COVID-19 crisis.
---
City of Newcastle offers Wellbeing Pack to all councils
The City of Newcastle's Wellbeing Pack, that has been successfully utilised by its staff, has now generously been made available to all councils to help them cope during COVID-19.
The pack includes tips for people on supporting their immune system and mental health, and looking after their social and financial wellbeing, as well a range of other useful resources.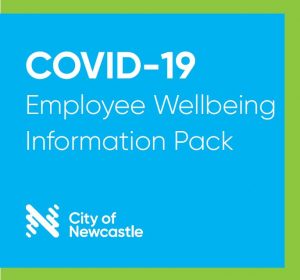 "The City of Newcastle is delighted to make this pack available for all councils to assist the wellbeing of our people and communities at this time," City of Newcastle Director People and Culture Fiona Leatham said.
"The pack includes a complete set of design files, such as images, which council graphic designers can edit and modify to suit their branding needs before distribution through their channels.
"We would like to share this as broadly as we can so that this may assist everyone's wellbeing, not just staff working for the City of Newcastle."
The Wellbeing Pack is available for download here.