Election of Women to Local Government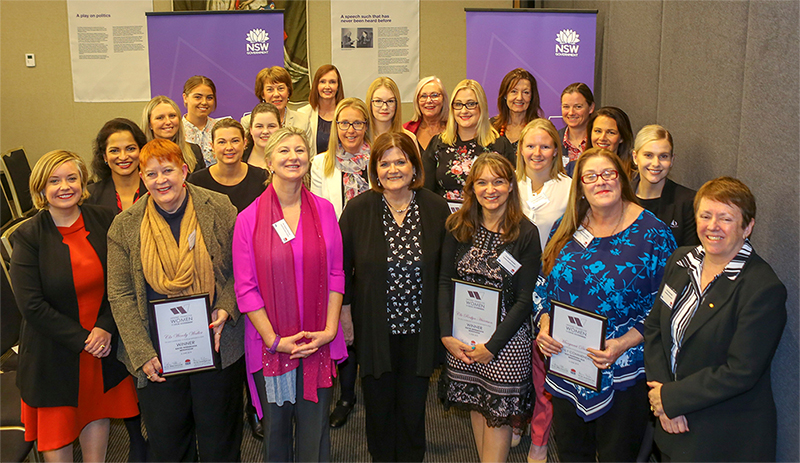 The NSW Government is committed to inspiring and empowering more women to stand for their local community and nominate to run for their local council at the September 2021 elections.
Did you know that women represent less than a third of all councillors and mayors serving on the 128 councils in NSW?
Women from all walks of life are being encouraged to put their hand up for election to help ensure local councils are representative of the communities they serve.
If you have a strong sense of community and are keen to make a difference in your local neighbourhood, then you should consider nominating for the 4 September 2021 local government elections.
Local councils are the level of government closest to the community. They provide key infrastructure, facilities and services to local residents and are integral to improving the lifestyle and amenity of local communities.
Councillors represent their local community's needs, wants and aspirations and make important decisions on behalf of their local community.
You don't need any formal qualifications and you will receive training, support, expenses and fees if you are elected.
There is nothing more rewarding than serving in the level of government closest to the local community.
Champions of Change – Our Women Ambassadors
Ten inspirational former and current female councillors have been enlisted as ambassadors to encourage more women to stand for their community at the next local government elections:
Shelley Hancock

, Minister for Local Government, former Speaker of the Legislative Assembly (the first woman to hold the position), former Shoalhaven Councillor

Kristy McBain, Bega Valley Councillor, Federal Member for Eden-Monaro

Bronnie Taylor, Minister for Mental Health, Regional Youth and Women, former Cooma-Monaro Councillor

Linda Scott, City of Sydney Councillor, Local Government NSW President

Lucy Turnbull, former Lord Mayor of Sydney (the first woman to hold the position)
The women are spearheading a new promotional campaign featuring a series of inspiring videos in which they speak about their positive experiences in local government and their proudest achievements for their local community.
The women, from metropolitan, regional and rural councils, also speak about how they overcame real-life challenges such as balancing family and work commitments.
The videos are being widely promoted on websites and social media channels of the NSW Government, local councils, peak bodies and other key stakeholders.
Listen to their amazing stories.
For more inspiring videos, visit the Office of Local Government's YouTube page.
Information and Resources