If you have a strong sense of community and are keen to make a difference in your local neighbourhood, then you should consider becoming a councillor.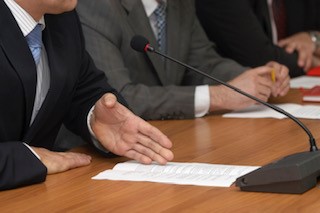 Local councils are the level of government closest to the community. They provide key infrastructure, facilities and services to local residents and are integral to building strong, resilient and connected communities.
Councillors represent their local community's needs, wants and aspirations and make important decisions on behalf of their local community.
You don't need any formal qualifications and you will receive benefits including training, support, equipment, expenses, fees and superannuation if you are elected.
The NSW Government encourages people from all walks of life to stand for their community to increase diversity in local government.
This includes increasing the number of women, younger people, Aboriginal and Torres Strait Islander residents, and members of multicultural communities on our local councils.
Strong and effective councils are those that reflect the diverse communities they serve.
There is nothing more rewarding than serving in the level of government closest to the community.
If you would like further information about becoming a councillor, talk to an existing councillor in your local area or contact the Office of Local Government by email olg@olg.nsw.gov.au or phone 02 4428 4100.
For more information about registration, nomination, election campaign finances, voting and other election processes, go to the NSW Electoral Commission website at www.elections.nsw.gov.au.
Guides for candidates
The Stand for Your Community Candidate Guide contains comprehensive information about becoming and being a councillor, including eligibility and the nomination process.
This guide has been prepared as an introduction to the role of a councillor and the operation of councils. It is a starting point to help you decide whether you would like to run in the next council election in September 2024.
Guides have also been tailored for prospective candidates who are women, Aboriginal or Torres Strait Islander residents, or members of multicultural communities.
Online candidate training tool
The Office of Local Government has launched a comprehensive online candidate training tool.
The interactive resource provides candidates with detailed information about running for election and the roles and responsibilities of councils and councillors.
It is designed to arm election candidates with the know-how to launch their election campaign and serve their community to the best of their ability if they are elected.