The Office of Local Government (OLG) is working closely with other State agencies to assist local councils and their communities to recover from the COVID-19 pandemic.
Any councils requiring assistance should contact their OLG Council Engagement Manager in the first instance.
OLG is also issuing regular COVID-19 Council Updates to provide staff and councillors with the latest information and developments.
Council staff and councillors are encouraged to subscribe to these Council Updates by clicking here and ticking 'council circular'.
Making outdoor dining approvals easier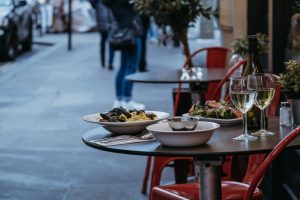 Summer is around the corner and the NSW Government is determined to do all it can to ensure businesses and customers get the most out of the warmer weather and help generate much-needed social and economic activity in our local communities.
That's why the Government is slashing red tape to allow small bars and pubs to apply for an outdoor dining licence without needing planning approval across the State.
The Department of Planning, Industry and Environment is proposing to amend the State Environmental Planning Policy (Exempt and Complying Development Codes) 2008 (Codes SEPP) to allow outdoor dining as exempt development for small bars and pubs in all NSW local government areas.
The proposal aims to facilitate outdoor dining by extending the existing exempt development pathway which is currently in place for outdoor dining in cafes and restaurants, to small bars and pubs.
A 12-month trial of a streamlined application process for outdoor dining and drinking is already underway in The Rocks, with a second pilot set to start in the Sydney CBD in the coming weeks.
The Government is working to condense what was a process that took several months involving multiple agencies, into a streamlined process which will save businesses significant time and effort.
The Government thanks councils who have already indicated their interest in participating or are taking action to explore greater opportunity for outdoor dining.
The streamlined process will also include an amendment to the Liquor Regulation to allow expanded liquor licence boundaries to be approved in as little as three days, subject to meeting certain criteria. This process previously took up to 51 days.
With restrictions easing, as set out in the latest Public Health Orders, there is a tremendous opportunity for businesses to expand their trade, create jobs, and stimulate local economies.
Councils can make the most of this opportunity by identifying areas within their towns, such as central business districts and high streets, where outdoor dining is appropriate and encourage businesses to consider using these areas for outdoor dining purposes.
Councils can also examine how outdoor dining can be fast-tracked by considering the issues associated with approving outdoor dining sites.
The Office of Local Government has provided councils with more information about how they can make the outdoor dining process simpler and easier for business owners.
The Public Health Orders and the Small Business Commissioner's Outdoor Dining Policy and User Guide also contain useful information to assist councils with the considerations surrounding outdoor dining.
Councils who would like to express an interest or wish to seek more information about participating in the streamlined outdoor dining process should contact their Office of Local Government Council Engagement Manager at olg@olg.nsw.gov.au or by phone on 02 4428 4100.
---
Up to $20,000 in Australia Day event funding available to NSW Local Councils and NGO's to help host a Covid Safe event
The Australia Day Council, in collaboration with state and territory governments, is supporting local councils with $8 million in grants for the delivery of Australia Day 2021 events.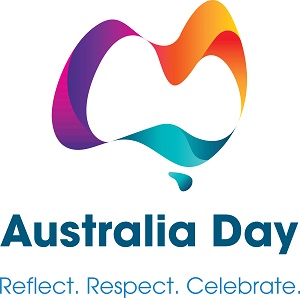 The Covid Safe Australia Day $20,000 grants are available to fund additional event staff, measures to enforce social distancing, additional cleaning or practical items such as hand sanitiser, consistent with the most current NSW health orders.
Local councils are also encouraged to use these grants to re-boost recently impacted industries such as events, arts, musicians and hospitality services when planning 2021 Australia Day activities.
There are also $1000 grants to support the roll out of new Australia Day Branding. Free Australia Day-branded "Reflect. Respect. Celebrate" artwork is available to download and includes artwork for banners, bunting, posters, tablecloths and napkins.
To find out more about the grants programs visit www.australiaday.org.au or email ADCgrants@dpc.nsw..gov.au
---
State and local governments partner to ensure businesses are COVID Safe
The NSW Government has called on all local councils to work closely with State agencies to ensure local businesses are COVID Safe.
Businesses have a responsibility to protect staff and customers by ensuring their venues and premises are safe.
Councils have been asked to build on their community safety role by working with local businesses that need assistance to comply with COVID-19 Public Health Orders.
The NSW Government's COVID Safe website allows customers to give feedback to businesses and regulators for action where necessary.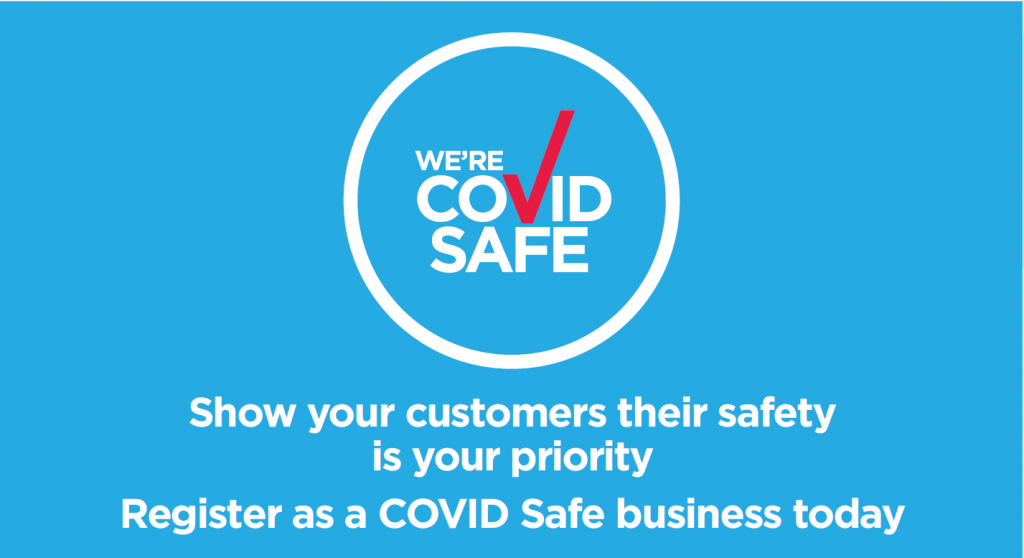 The Office of Local Government and the NSW Food Authority are also providing feedback to councils about which businesses may not be fully complying with the Public Health Orders.
Councils are asked to engage with identified non-compliant businesses through targeted site visits to guide and assist business operators towards compliance with the Public Health Orders.
Councils are also asked to distribute information to businesses generally to aid understanding and compliance with the rules.
Businesses are encouraged to download checklists on how to be COVID Safe and to register their business.
Nobody understands their local community better than local councils and this education and support role will assist local businesses and their customers to be COVID Safe, reducing the risk of transmission, and protecting jobs and economic recovery.
Enforcement action for breaches of the Public Health Orders remains a matter for the NSW Police Force and other relevant State agencies.
A range of information and resources about COVID Safe Businesses is available here.
---
Legislative amendments to support councils and ratepayers during COVID-19
The NSW Government has introduced local government legislative amendments to support councils and ratepayers during the COVID-19 pandemic.
The changes help ensure councils have flexibility to appropriately manage their finances and staff while protecting their community from increasing financial pressures during these difficult times.
The local government changes include:
Allowing councils to apply IPART's annual rate peg more flexibly to respond to short-term changes in their community's ability to pay while ensuring long-term financial sustainability
Preventing councils from instigating legal action to recover rates and charges for six months unless financial hardship provisions are considered, and
Providing employees with greater flexibility around annual and long service leave entitlements to assist councils to minimise job losses and manage and retain staff during the COVID-19 pandemic.
The changes were passed by Parliament on 13 May 2020 as part of the COVID-19 Legislative Amendment (Emergency Measures-Miscellaneous) Act 2020 No 2.
Councils can access comprehensive FAQs and an OLG circular for further information.
---
$395m COVID-19 local government economic stimulus package
The NSW Government is providing a $395 million economic stimulus package to safeguard jobs and service and infrastructure delivery at the State's 128 local councils.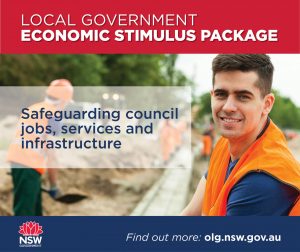 The centrepiece of the package is a $112.5 million Council Job Retention Allowance to safeguard jobs and retain skills within the local government sector.
The Job Retention Allowance provides a payment to councils of $1,500 per fortnight per employee for up to three months to limit local government job losses.
To access the funding councils need:
To be parties to the Local Government (State) Award 2017 agreeing to adopt the Local Government (COVID-19) Splinter Award 2020 or equivalent agreement with relevant industrial unions
To have met the cost of four weeks paid COVID-19 Special Leave under the Splinter Award prior to each employee accessing the Council Job Retention Allowance, as well as any costs above $1,500 a fortnight, per employee, for up to three months
To provide evidence to the Office of Local Government of financial distress as a result of the COVID-19 crisis, and
To note that staff performing key functions (including general managers, senior staff, and roles in planning, waste collection, childcare, water and wastewater) are ineligible for the allowance even if they are redeployed to other roles. This is because these employees are providing vital services that are important to the ongoing functioning of the community.
The local government stimulus package also provides $32.76 million to meet the increase in the emergency services levy for all NSW councils for 2020-21.
This recognises that councils can then redirect this funding to critical core services and deliver much-needed financial support for local communities.
Revenue NSW will still proceed to issue councils with their assessment notices as required by legislation.
The emergency services levy relief will be paid by the Office of Local Government as a grant to each council equivalent to the increase in their emergency service levy contribution for 2020-21.
The local government economic stimulus package also provides a $250 million increase to the TCorp local government lending facility to enable local councils to access low-interest loans to fund new and upgraded infrastructure.
The borrowing facility, which to date has provided $677 million in low-cost infrastructure finance to local councils, has been increased to $1.35 billion.
The Government has also made the following changes to TCorp:
Expanding eligibility to allow any council to access the lending facility for six months subject to meeting TCorp's Credit Policy
TCorp will, when requested, provide principal and interest payment deferrals to any council with existing loans or those approved for loans for six months
Placing a two-year moratorium on capital works expenditure on council chambers and administration buildings to ensure infrastructure projects directly benefit local communities.
The Government is also offering to guarantee other loans for councils to help them get cheaper loans from banks and other private sector credit providers.
For further information please access:
Councils can also direct any questions to their OLG Council Engagement Manager.
Job Retention Allowance applications
The Office of Local Government (OLG) has released the following detailed guidance to assist councils to assess their eligibility and apply for the Job Retention Allowance:
Councils meet the financial stimulus eligibility criteria for the Job Retention Allowance if there is a demonstrated or likely loss of at least 30 per cent in either rates and annual charges, user charges and fees or other revenue.
Councils can find detailed instructions on how to apply in this circular.
Councils should direct any questions about the eligibility criteria or completing the above Return to OLG's Performance Team by emailing olg@olg.nsw.gov.au.
---
New COVID-19 regulations ease the burden on councils, ratepayers and businesses
The NSW Government has made a series of regulatory changes to ensure council resources continue to be focused on frontline COVID-19 response and recovery efforts and allow councils to provide financial relief to businesses and residents.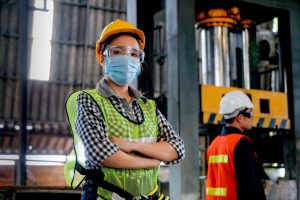 Regulations have been made under section 747B of the Local Government Act 1993 to temporarily modify the application of the Act in response to the COVID‑19 pandemic.
Amendments include:
Allowing councils to delay sending out the first quarterly rates notice for 2020-21 and extend the payment deadline by one month
Enabling councils to immediately waive or reduce fees for services such as food premise inspections and footpath usage for COVID-19 affected businesses, without the need to provide 28 days public notice
Providing councils with a one-month extension to adopt their 2020-21 operational plans and budgets and submit their 2019-20 audited financial statements and annual reports. Councils will also have an extra month to submit their last quarterly budget review statement for 2019-20, and
Removing the requirement for documents to be made available for inspection at council offices, if the document is published on the council's website or available electronically.
Amendments have also been made to remove the requirement for council notices to be advertised in newspapers and instead allow the relevant notice to be published on the council's website. This is not a temporary measure and will be ongoing.
Further information is available in the Minister's media release and the OLG circular.
---
Council elections postponed to reduce the risk of COVID-19
The NSW Government has postponed the September 2020 local government elections to reduce the risk of transmission of COVID-19 and provide certainty to councils and communities.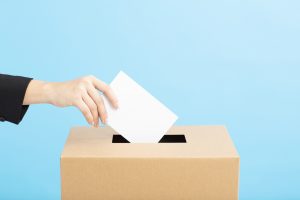 The decision to postpone the elections is necessary to ensure the health and safety of voters, NSW Electoral Commission staff and election candidates.
It follows Parliament passing amendments to the Local Government Act to provide the Minister with the power to postpone the elections for 12 months with a possible further extension to 31 December 2021 should the need arise.
The local government elections will be held on 4 September 2021.
Current councillors and popularly elected mayors will continue to hold their civic offices until the rescheduled local government elections are held.
Mayoral elections will need to be held for mayors elected by councillors in September 2018 when their two-year terms expire this year. Mayors elected in September 2019 will continue to hold office until 4 September 2021.
As part of the postponement of the 2020 local government elections, councils are not required to hold by-elections to fill a councillor vacancy for the remainder of the council term (4 September 2021).
Councils can access detailed information in this circular and this further circular.
---
Attendance at council meetings
Councillors and council staff may attend council and committee meetings in person.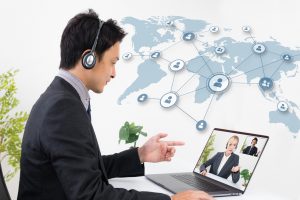 However, councils must continue to allow councillors and staff to attend and participate in meetings by audio visual links where it is reasonably practicable to do so.
Members of the public are permitted to attend meetings, however, councils must ensure the size of the venue is sufficient to provide 4 square metres of space for each person.
Where councils exclude members of the public from meetings, they must livestream their meetings using audio-visual links.
Further detailed information can be found in this circular.
---
Quicklinks
Councils can access the latest information and resources about COVID-19 by visiting these websites:
*Disclaimer: The Office of Local Government makes every effort to ensure the content on this webpage is up to date. As COVID-19 information, advice and resources are changing rapidly, councils are urged to ensure that the information they are accessing here is current.