The Office of Local Government (OLG) is working closely with other State agencies to assist local councils and their communities to respond to and recover from the COVID-19 pandemic.
Any councils requiring assistance should contact their OLG Council Engagement Manager in the first instance.
Councils can also send COVID-19 queries to covidsafe@olg.nsw.gov.au.
OLG is issuing regular COVID-19 Council Updates to provide staff and councillors with the latest information and developments.
Council staff and councillors are encouraged to subscribe to these COVID-19 Council Updates by clicking here and ticking 'council circular'.
A series of webinars is also being held to keep mayors and general managers across the State up to date on the latest COVID-19 developments.
All information is correct at time of publishing, however, due to the changing nature of the management of the pandemic, please refer to the current Public Health Orders for up-to-date information.
---
Alfresco Restart Package to help drive economic and social recovery over summer
The State Government is helping to bring the streets of NSW back to life through a raft of initiatives and funding to see the return of alfresco dining, live music and entertainment to our local communities.
The Alfresco Restart Package will provide more, better and activated public space to support community wellbeing and economic recovery.
The initiatives being rolled out from November 2021 include:
The Festival of Place is coming to streets across NSW. Local streets will be revitalised with murals, art installations, laneway cinemas and more to kickstart a 24-hour economy. The festival includes:

Long Summer Nights Program
Streets as Shared Spaces Program
Summer Night Fund Program
Open Streets Program.

Changing the outdoor dining planning rules permanently to allow pubs and small bars to implement outdoor dining more easily following a successful trial.
Supporting councils and businesses to bounce back by changing the rules for alfresco dining on public and private land.
Offering $5,000 grants for hospitality businesses to get their outdoor dining ventures in a park or public space off the ground.
These initiatives will help generate much-needed social and economic activities in our local communities as part of the Reopening NSW roadmap as vaccination rates increase.
Councils can make the most of this opportunity by identifying areas within their towns and cities, such as central business districts and high streets, for outdoor dining and other COVID-safe activations and events, and encouraging businesses and communities to get involved.
Councils are also urged to examine ways to reduce the time and cost of approving outdoor dining areas. To help speed up the application process, the Government has created an online platform on the planning portal that will allow councils to receive an online lodgement for outdoor dining.
The Office of Local Government (OLG) has updated guidelines to support councils to increase outdoor dining opportunities in their local communities.
More information about outdoor dining can be found on the NSW Government and Department of Planning and Environment websites.
The Small Business Commissioner's Outdoor Dining Policy and User Guide also assists councils with outdoor dining.
Councils seeking more information about increasing outdoor dining opportunities in their local communities can contact their OLG Council Engagement Manager at olg@olg.nsw.gov.au or by phone on 02 4428 4100.
---
Council workers urged to get vaccinated
The NSW Government is encouraging local councils across the State to join its campaign to make sure all local government workers are vaccinated against COVID-19.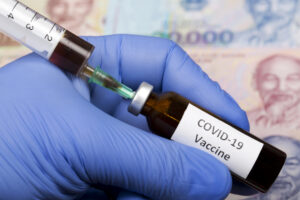 There are more than 48,000 people employed by the State's 128 local councils who are vital in providing the infrastructure, facilities and services local communities need and expect.
Vaccination is the best defence against COVID-19 to protect yourself, your work colleagues, your family and your community.
Many councils are working hard to encourage their employees, and their local residents, to get vaccinated.
More than 100 of the State's councils are also providing special paid vaccination leave for more than 45,000 council employees as part of the Local Government Splinter Award.
Councils are also actively supporting vaccination efforts by making venues available and providing traffic management.
Vaccinating the council workforce will help protect the valuable services, infrastructure and facilities they provide to communities across the State and create a stronger health and economic recovery for NSW.
For information about how to get vaccinated or make a booking visit https://www.nsw.gov.au/covid-19/health-and-wellbeing/covid-19-vaccination-nsw
---
Mayors unite in a video to encourage council workers to get vaccinated against COVID-19
---
Help promote vaccinations
The Office of Local Government has produced promotional materials for councils to use to encourage their employees to get the jab.
Mayors from Greater Hume, Hay, Hornsby, Parramatta and Tamworth feature in a video to spread the message to other mayors, councillors and council staff to get vaccinated.
Council staff from Ballina, Bayside and Gilgandra councils feature in case studies to spread the word to other local government workers.
The video, case studies and social media tiles can be used by the State's 128 local councils on their own internal and external communication channels.
Social Media Tiles
Case Studies
Video
---
Quicklinks
Councils can access the latest information and resources about COVID-19 by visiting these websites:
*Disclaimer: The Office of Local Government makes every effort to ensure the content on this webpage is up to date. As COVID-19 information, advice and resources are changing rapidly, councils are urged to ensure that the information they are accessing here is current.