The Office of Local Government (OLG) is working closely with other State agencies to assist local councils and their communities to recover from the COVID-19 pandemic.
Any councils requiring assistance should contact their OLG Council Engagement Manager in the first instance.
OLG is also issuing regular COVID-19 Council Updates to provide staff and councillors with the latest information and developments.
Council staff and councillors are encouraged to subscribe to these Council Updates by clicking here and ticking 'council circular'.
All information in Covid webinars is correct at time of publishing but due to the changing nature of the management of the pandemic, may not be accurate at time of viewing. Please refer to the current Public Health Order for up-to-date information.
The following guidance document provides answers in response to questions that have been raised by councils with OLG and within webinars.
---
Attendance at council meetings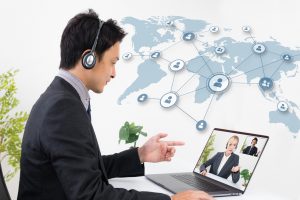 For councils in areas subject to the "stay at home" order councillors and council staff may attend council and committee meetings by audio visual link.
There is currently nothing preventing councils in other parts of NSW from meeting in person. However, the restrictions under the Public Health Order will affect how meetings are conducted.
While councils are required under section 10 of the Act to permit members of the public to attend meetings in person, in areas subject to the "stay at home" order, members of the public are not permitted to leave their homes for the purposes of attending council and committee meetings. Councils in areas affected by the "stay at home" order should consider livestreaming their meetings if they do not already do so, so members of the public can observe them in real time.
Further detailed information can be found in circular 21-14 and 21-02.
---
Quicklinks
Councils can access the latest information and resources about COVID-19 by visiting these websites:
*Disclaimer: The Office of Local Government makes every effort to ensure the content on this webpage is up to date. As COVID-19 information, advice and resources are changing rapidly, councils are urged to ensure that the information they are accessing here is current.